In light of the death of Osama Bin Laden and after going to the Kabarte Showcase I confess: I've done some thinking. And long I've been thoughtless. There's lots of violence in the world, and Bin Laden is just another victim. But because it is him, death is celebrated. It's funny because everything that has unfolded since 9/11 has only revealed to the world how right he...
been awhile!
shit i haven't posted in here in forever. so what's been going on lately? just took a fat nasty stanky ass shit. guess i need more vegetables huh? got me a costco card now and a car! guess i may as well hit up some of that fiber 1 people keep talking about. i wanna take a good poo! i guess this has turned into a poo blog. whatevers. moving into my new place tomorrow! gonna be one...
damn. its been awhile since a posted something! and i actually had something interesting to write about a couple of times but then i forgot. but i think i feel it coming back to me. wait. nope. lost it. next time i swear!
Listen
what to do about you
I really don't know what to make of it anymore. It's just one big contradiction. I've done enough? I guess there's nothing left to do. But shouldn't there always be something? Whatever. It's always so damn depressing. Why can't I just be happy?
what's on the inside?
If you opened me up you'd be washed over with just black. Black from rotting. Black from keeping every hurt inside. Black from all the hate and envy, sins and failures. I am a summation of every wrong, every secret, every thought that keeps me down. I am sick. I am rancid. I'm full of ugly. I'm tired of it. I need to get it out. I need to let go. I need to be better. I...
Ben Folds Knows.
seran wrap
Is that how you even spell it? I'm in class right now but I've been meaning to write this post the whole day so why not now? It's sad you know? How some relationships end up like seran wrap. Weird metaphor? Probably. But it's like this: So you're ripping out a sheet and when you try to cut it against the metal it flings back and it gets stuck on itself. And the more...
busy
I'm sorry I haven't had much to say lately, shit's been busy, and been busy getting shit. I've got two midterms coming up on Thursday and Friday and holy shit am I fucked. I have to find a way to learn all this material ASAP. But really I just want to sleep and time to just pass to a point where life is better. Kinda sounds like the movie Click actually. Anyways, sorry to...
19 white roses
Am I really that selfish of a person? I was always told to put myself first, how can you take care of other people when you feel like shit? I'll be straight right here. I wasn't happy. Maybe I should wait till my thoughts become more coherent but this is what's been on my mind. There's a reason I never said those words.
Attractive? No. Entertaining? Yep. →
It's sad but it's true!
So I just did this quick before I went to bed....
write what you feel, right?
I dunno… I would but I mean it's just more of the same that needn't be repeated so often. I just thought I'd write another song, but then I didn't want it to just be another one of those songs. Tried writing something uplifting and I found it pretty hard to believe. When you don't believe you're own writing something has got to be wrong about it right? ...
Growth
Damn is all I can say at this point. This whole process has made me realize just how weak I am both physically and mentally and after last quarters grades? Well lets just say I got of lot shaping up to do. But my biggest fault probably lies in my laziness no lie. It's crazy how everyone can see the potential but me. Belief in self. And honestly, I just need to keep moving. Despite saying, I...
holy crap man
It's been awhile since I've put a real post or anything huh? Well not much to update on really… Hope you all liked that song! Can't really consider it artistic… I wish I could make my own beats. Crazy. Whenever I want to find something to say I can never put the words together to say it.Communication. Why is it such a complicated thing? Let's think about that...
"Trust is the glue of life. It's the most essential ingredient in effective..."
– Stephen R. Covey (via sharonjung)
same old same old
but at least this time i actually had the sense to talk it over with someone. <3 sharon. i'm really not doing any good with the things i do so yeah. well let's just leave it at that. party with my girl from friggin kindergarten! chrisele, you needa getta tumblr too. peace <3 harmony to all!
when you feel like shit...
put it in a song.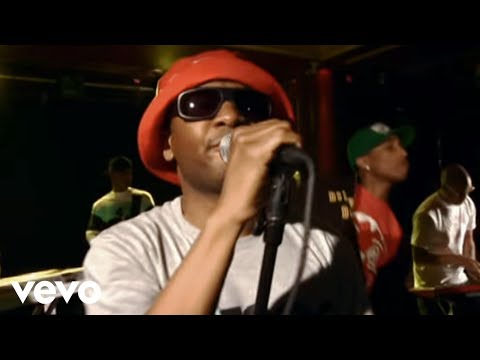 "It's kinda like postpartum depression even...
i wish i was artistic
"Now, stop close your eyes and imagine all the love, beauty and compassion the world holds every look a mother gives her child, every inch, foot yard and mile of life. Now take all that goodness and roll into a pill size and swallow it whole let the warmth fill and consume you make you feel like air." Does that do something to you? I felt something in those words that took me...
if there's one thing i learned....
i'm replaceable.
yeah, i been thinking about it a lot
and actually i think it's getting easier to deal with. that whole out of sight out of mind thing does start to take it's effect. it's kind of like that saying, how's it go… you'll find what you're looking for once you stop looking? i've always found that saying pretty interesting. makes me feel a lot better actually. but i mean sometimes you just...
First Post.
                Blogs were never my thing before. Just another way to communicate with certain people, you know what I mean? Well here's to opening up to world, to taking that first step of maybe many into tumblr. We actually have a bit of history  already,  but  this  is  a  fresh start I hope.  What I'm looking for? I don't know… I'm just looking to  get  to  know ...